At the moment the majority of the work I do is repainting and bringing to life people's statues, 1/6 scale figures and other various collectibles.
Read on to find out how I can help YOUR collection come to life! 
Your collectibles transformed
Bring your favourite pieces to life
CURRENT WAIT LIST
approx 12 months
I'm currently fully booked for the next 12 months or so, but even as we speak there's an endless stream of people having themselves added to the waiting list. 
I'm constantly inundated with requests, and can only do maybe 4 per month on a first come first served basis… so spaces are always REALLY limited.
When I paint a commission for you, I'll typically spend one or two weeks painting it. I treat them like the old oil portraits I used to do on canvas. Lots of subtle layers. Lots of detail. Lots of realism. 
I take incredible care with the items you send to me, and my goal is always to make each thing I paint better than the last. I have no intention of being a factory production line churning things out quickly. You're worth more. 
I don't let anything leave my studio until I'm COMPLETELY happy with it, and because every piece is fully hand painted each piece is truly unique. No two are the same.
When I'm painting your prized collectible, I'll be using the tiniest of brushes and painting incredibly thin layers of subtle detail. Minute variations that you can't even see with the naked eye, but which come together to create a sense of realism on the piece. 
Bringing it to life.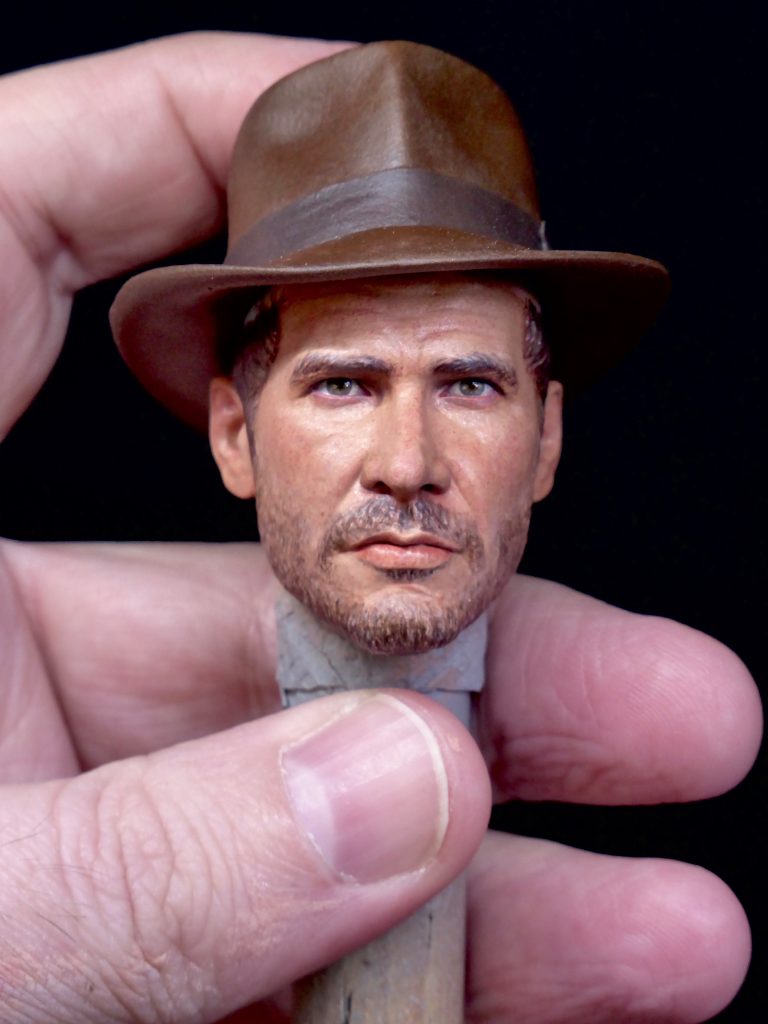 As I stated in previous emails, I have literally ran out of compliments I could possibly give you at this stage.

Truly stunning and masterful work Darren. Each statue you do for me ups the bar more and more. Truly lost for words here.
I can't begin to thank you enough for the amazing details and hard work you have put into this. It's like you have put life into the head sculpt. The blood splatter is just the right amount as I was hoping. And the beard, oh my god. It's perfection.

I'm lucky to have one of Darren's pieces of art in my collection.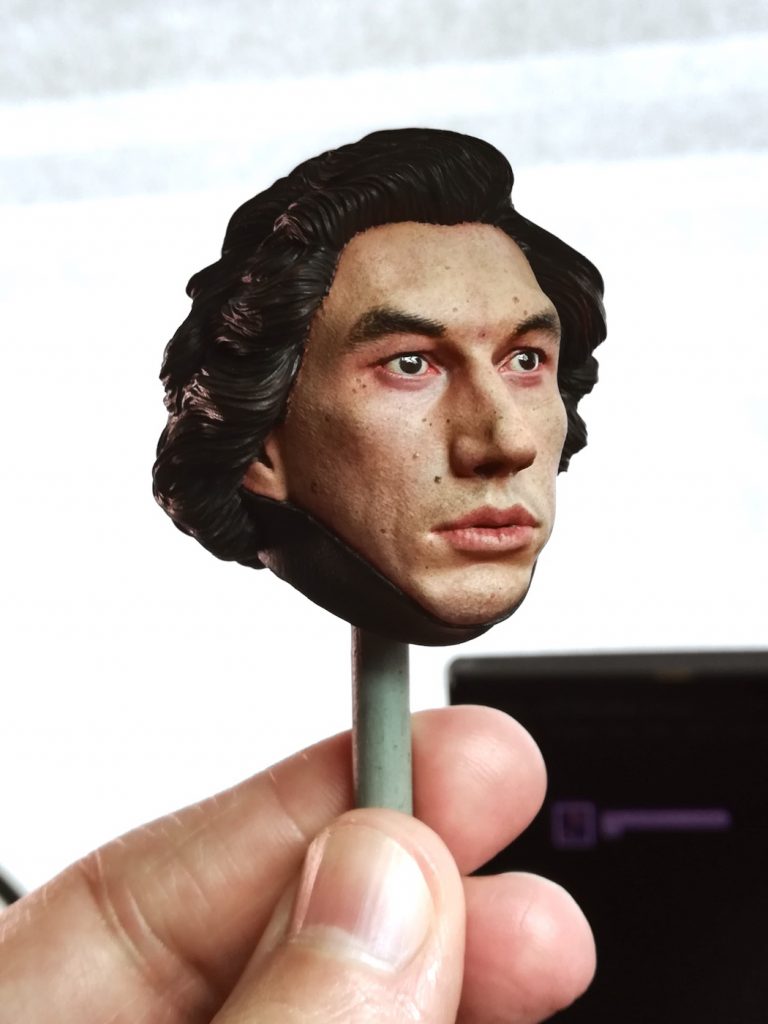 My prices for 2021 are as follows: (in GBP – British Pounds)
Painting Service per 1/6 scale head

Painting Service per 1/4 scale head

Painting Service for complete statues
Painting Service per 1/6 scale head
£400
Painting Service per 1/4 scale head
£500
Painting Service for complete statues 
£POA
Any other projects, kits, or ideas you may have please do get in touch. I'm sure I can help you get that perfect museum display piece that you want! 
I don't take on all requests though, but I do try to help as many as I can.
After we've spoken and I've agreed to do a commission for you, I'll put your name down on the waiting list. At this point it's guaranteed that I'll bring your collectible to life! It may take a while for me to get to you on the list, but I WILL get to you. 
No payment is needed at this stage, only when I actually have your piece on my desk and actually start painting.
Once you HAVE paid however and your commission is on my desk, you can start to get excited about having your collectible brought to life!
I really love getting messages from people who have received commissions from me, the happiness in their reactions is priceless! Most tell me that the new piece is now the centrepiece of their collection!
You can read more reactions on the testimonials page HERE, or get in touch and tell me what I can do for you!