When I paint my commissions I record the entire process from start to finish. Every single brush stroke.
I'm talking to camera the entire time and explaining to my viewers exactly what I'm doing, how and why.
You too can paint like me!
From complete novices to more advanced painters, my goal is to offer everybody something useful. From the basic materials and methods I use, to more advanced techniques. There's something for everyone here. 
Using my multi-camera setup I let you watch in detail everything I do to bring something to life. 
Every drop of paint, every colour mixed on the palette, every delicate piece of brushwork. You can join me and follow the entire process in real time.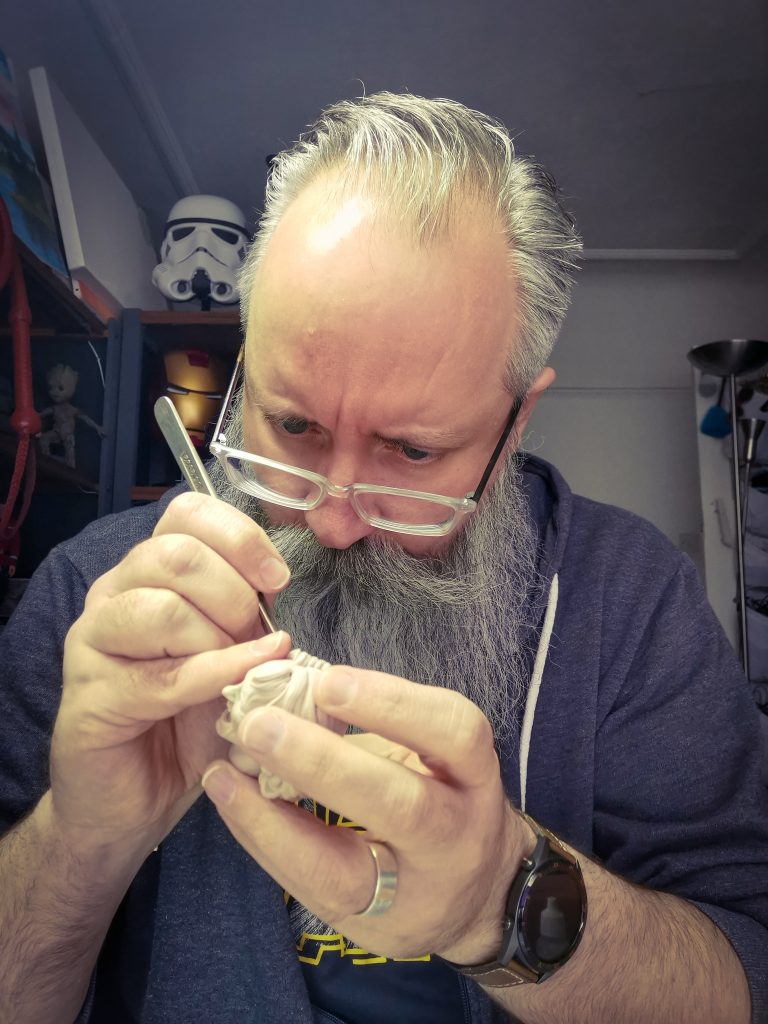 If you're new to painting collectibles then you're in for a treat. There's something incredibly satisfying about taking a blank or badly painted piece of plastic/resin and transforming it into a living breathing human.
(or goblin, orc, alien etc)
That moment when you complete a piece and think to yourself "oh my goodness, I painted that!" is like nothing else. I'd like you help you get there! 
Whether you're a beginner or more experienced, painting a small action figure or a large statue… there's something for you here. 
I leave no step uncovered as I paint each piece, and I encourage people to ask questions about what they've seen. I'm always available! 
You sir, are an inspiration! Your tutorial videos inspired me to pick up a paint brush again after many years!

(traumatising treatment by art teacher resulted in my being unable for many years to be creative)

Just wanted to say a HUGE thanks for sharing your skills!
By the way, I want to let you know you have influenced the 1/6 industry without really knowing about it.

Almost all paint factories viewed your Kirk and Spock paint videos and they learnt a lot from you.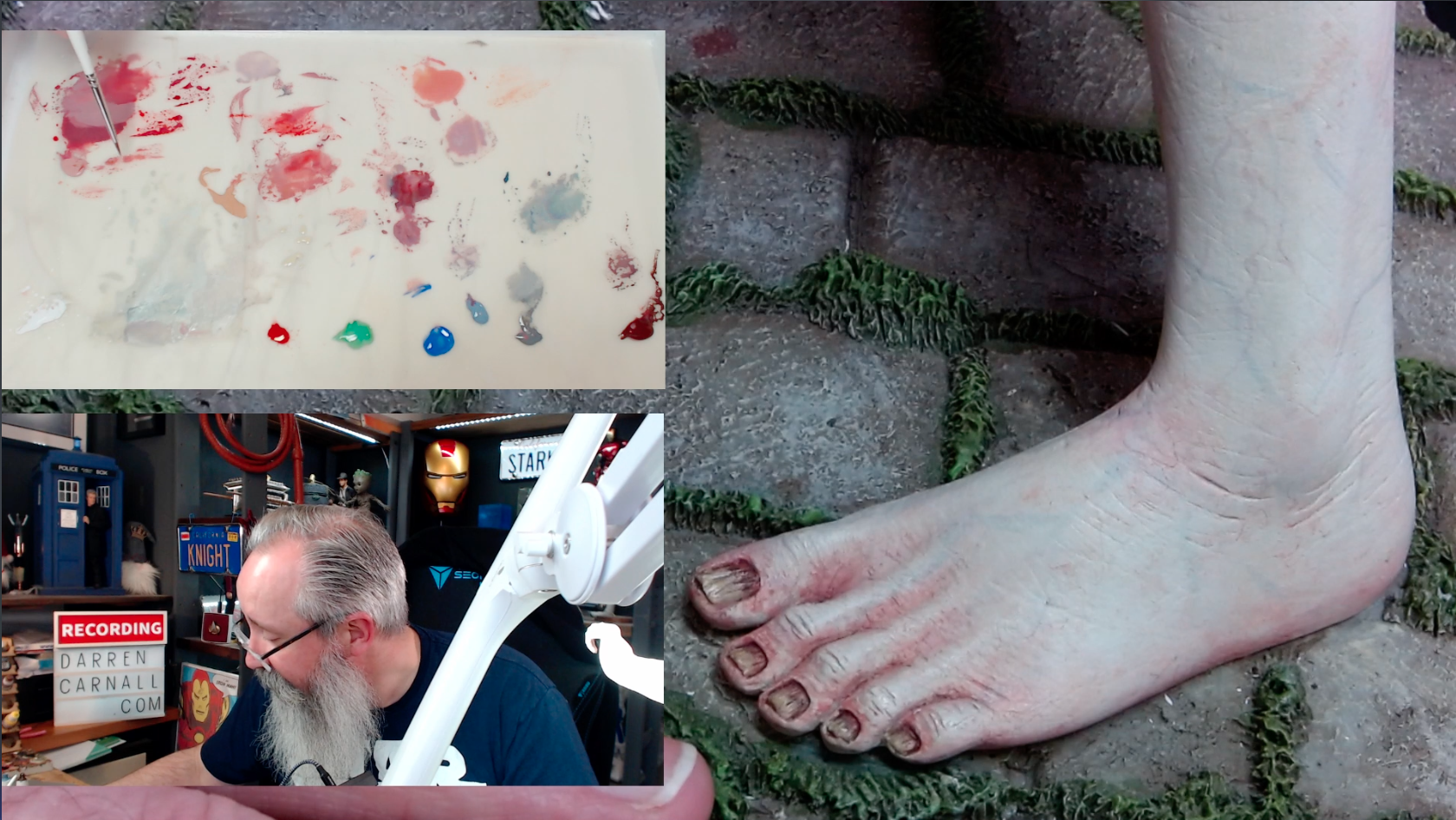 Using three cameras lets you always see what's important. From watching my tiniest brushes painting individual eyebrow hairs on a face, to seeing exactly how I mix my colours that bring such realism. Or simply watching me talk to you explaining what I just did.
(or even just talking to you about my day)
There should be something useful, and fingers crossed… perhaps even a little interesting. 
As well as having access to my all of my tutorial videos, my Patrons get to see behind the scenes photos from my studio, works in progress, random sketches and ideas, and more photos than anybody else of my latest works. All before anybody else. 
There are also hand drawn and signed postcards, webcam hangout chats, monthly artworks (coming soon!) and even one to one private painting lessons where you have my undivided attention. 
In addition to improving your painting skills, seeing my work before anybody else and all the other benefits... you'll get that warm fuzzy glow from knowing you're helping to change somebody's life.

The support I get from my Patrons not only allows me to make more tutorials, and to be less dependant on endless commissions without rest... it does simple things like help me pay the bills and be less stressed in life, which in turn let's me do better art and better tutorials! I have Patrons who support me because they literally just want to learn how to paint, and also ones who just say "I like the work you do and I want to help". It means the world to me to have both types of support. You're all amazing, and I love you all.